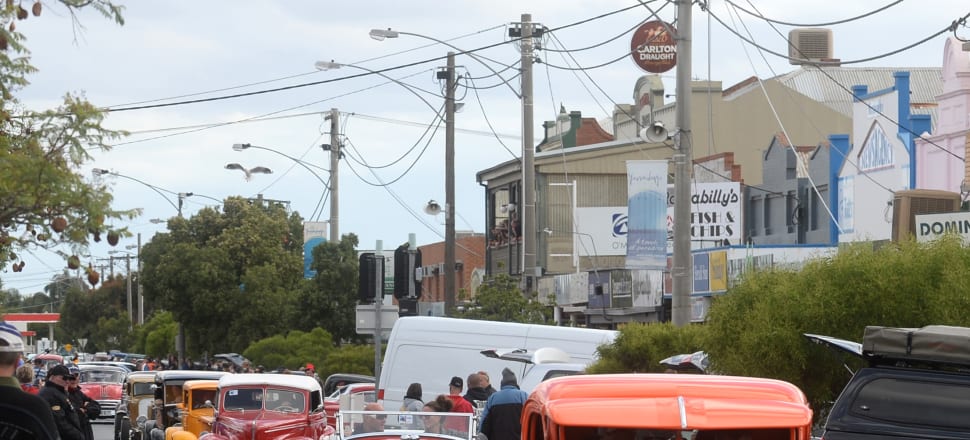 5370537724001
Last weekend's Lake Mulwala 2019 Rod Run with 584 Hot Rods throughout Australia was described as excellent by event organiser Ray McDonald.
"It was excellent because the community embraced us," he told the Yarrawonga Chronicle.
"It was terribly unfortunate about the accident at Wilby and we wish for the best possible recovery."
At about 12.45pm on Saturday at the Wilby racetrack, a driver aged in his 50s suffered a serious leg injury, losing part of his leg, in a single vehicle accident after colliding with fence railing and posts.
The man was attended to for over an hour by emergency service personnel before being flown by helicopter to hospital in Melbourne. The race meeting was cancelled accordingly.
With 584 hot rod owners and over 1000 visitors in total, Mr McDonald said the hot rod owners and family members loved being back for the seventh annual event in Yarrawonga Mulwala.
"The crowds were well behaved and welcomed us," he said.
"Saturday night's boat cruise was phenomenal, the family day at The Grove received enormous support from everyone and people just stood, clapped or cheered us when we were driving around town.
"All the activities were so well supported and went so well. It was all appreciated."
Yarrawonga Mulwala Visitor Information Centre's Executive Officer Noel Wright said he and organisers described the event as "an outstanding success, apart from the sad accident".
"Our thoughts are with the driver and family," Mr Wright said.
"We hope he's back here next year.
"The relationship between the Hot Rods team of management and us is going very well and they're already planning their 30th year next year."
Last weekend was the seventh year at Yarrawonga after 22 at Bright. "I'd like the town to embrace it even more," Mr Wright said.
"The Melbourne Cup crowd has gone on the Wednesday or Thursday and we could have something for the Hot Rods Thursday and Friday nights – we could have another 300 or 400 people in town."