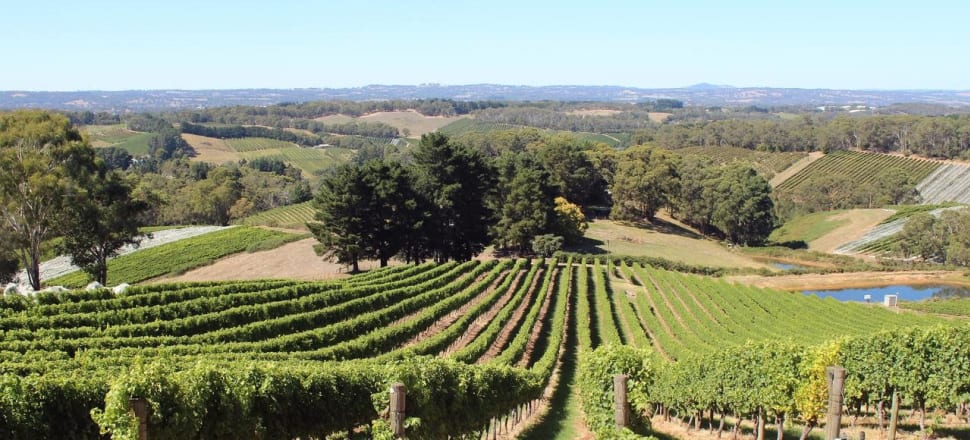 5370537724001
IT'S never too late to change careers — just ask Jane Leckie of She Oak Hill.
Born in Oakleigh, Melbourne, Jane studied Arts at Monash University. There Jane met Julian, a quiet and highly talented law student. The two would marry, but not before Jane travelled overseas, working in the vineyards of France for 18 months post graduation. Her father had always had a love of wine, particularly collecting it. She thinks maybe this is where her interest in viticulture began.
"After I came back from overseas, I decided that I should probably get a real career," Jane said. "The education department was advertising for teachers as there were a lot coming in from the US at that time; there were shortages. I started doing a teacher training diploma three days a week. Two days a week I spent in schools, at Oakleigh Tech, close to where I was born.''
Eventually Jane and Julian had a son, Jamie.
By this stage, Julian's father, Gordon, had bought a block of land in Heathcote on the Northern Highway and was well underway developing it. Established in 1975, it was called She Oak Hill.
She Oak Hill may not have been the first winery in Heathcote, but it is one of the earliest of the 20th century. As the vines grew, Jane continued teaching and raising her family. But at 55 she was presented with an opportunity.
"I qualified for early retirement from teaching," she said. "I'd never forgotten my time in the French vineyards and I decided to study viticulture."
Jane described pulling into her first residential weekend at Dookie Ag College as both exciting and nerve-wracking.
"Every single car had a P plate on it," she said. "I thought to myself, what am I in for? It turns out the course was a great experience."
Jane gained hands-on experience at the family vineyard. "I spent a lot of time working there with Laurie Conforti. He was in his 80s by that stage and he would work all by himself. He was a good friend and very funny.''
Today, Jane oversees the management of She Oak Hill, a dry-grown vineyard similar to Silver Spoon.
Despite being in her early 70s, Jane remains hands on. She is as equally comfortable with a pair of secateurs as she is behind the counter of her pop-up cellar door at Rutherford and Maine in Heathcote's High St.
Sanguine Estate's Mark Hunter, who is credited as one of Heathcote's top winemakers, is also the winemaker for She Oak Hill.