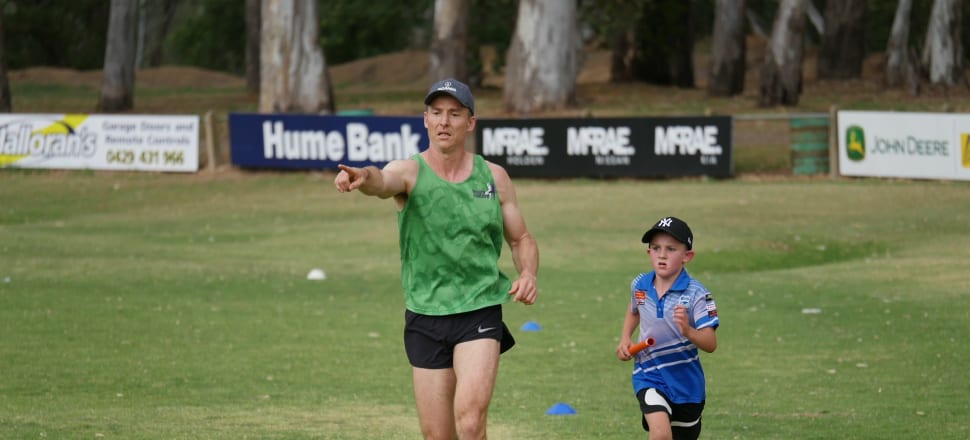 5370537724001
RUNNING may be the epitome of an 'individual' sport, but the O'Keefe Challenge is turning that notion on its head as families, friends and gym buddies join forces for the 2019 Ekiden Relay.
Each relay team consists of up to seven runners, who take it in turns completing legs ranging in length from 2.7km to 9.35km to cover a total distance of 42.2km. The course follows the marathon course along the O'Keefe Rail Trail from the Bendigo Baptist Church in Junortoun all the way to Barrack Reserve in Heathcote.
"It's not too late for people living in Heathcote to get a team together. The distances are all very manageable and it promises to be a great way to work together to complete the marathon distance on the spectacular O'Keefe Rail Trail," event director Nigel Preston said.
Recreational running group, the Diamond Creek Runners (DCR), have entered no less than five Ekiden Relay teams for this year's Challenge.
"We just loved the idea that all of our members could participate no matter their fitness level. We have people who will comfortably race the nine kilometre leg, while others will be tested over the 2.7km leg," vice president Sonia Gleeson said.
"For some this might be their first ever 'race', and we think that is wonderful. We are even planning to have a 'DCR' family picnic on the oval once we are all done."
Gym buddies are also joining forces this year, with The Hit Factory boxing studios and Hayley Morcom's 'FitBitch' squad both entered to date. FitBitch is a unique outdoor fitness group designed where people and their dogs can get active together.
A new addition for this year is a 'Family' category, which is aimed at encouraging family members to spend more time getting active together. The Ellahiyoun family from Craigieburn, the Putland family from Fairfield and the Davidson team from Bendigo have all taken up that challenge to date.
Relay categories on offer this year include Family (minimum three members from the same family), Male, Female, Mixed (Minimum of three female runners), Secondary School teams, All Abilities, presented by Healthy Mates Bendigo, (Minimum of 1 person with a disability).
All team members will receive a participation medal, with gold medals awarded to the first team across the finish line.
Ekiden Relay Event Details:
Date: Sunday, April 28.
Location: Barrack Reserve, Heathcote
Time: 7:25am for 7:30am start
Entry Fees:
Male/Female/Mixed/All Abilities: $175.00
Secondary School/Family: $150.00
To enter, visit: www.theokeefe.com.au/ekiden-relay