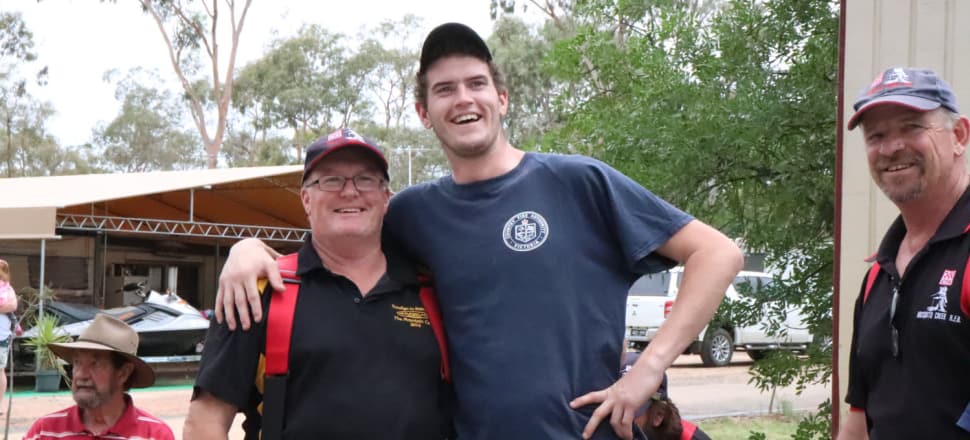 5370537724001
BETWEEN 300 and 400 people gathered to view the final weigh-in at the Lake Eppalock Fishing Competition on Saturday, December 29 at the Holiday Park in Kimbolton.
The event, which was sponsored by Melbourne Seadoo, GoPro Australia, 2CoolFishing, Erebus Motorsport V8, Tonic Eyewear and David Roundy Nelson and Nathan Pretty saw people of all ages competing and having fun.
Mosquito Fire Brigade 2nd Lieutenant Mark Forder said while the main catch of the day was carp, redfin and yellowbelly were also caught.
"The longest redfin came in at 35 cm. The biggest carp was 65 cm," he said.
The fishing competition is the annual fundraiser for the Mosquito Creek Fire Brigade.
"We have no town to call on for fundraising so we rely on this type of support to help look after the many visitors who come to Lake Eppalock," Mr Forder said.
''Peter and Leisa Rose, who are the owners and operators of the Holiday Park, are great supporters. They run this competition every year.''
The competition which has been running for several years raised $7300 on the day.
"This is a massive result," Mr Forder said.
"The money will go towards much needed equipment and other items.
''On behalf of the brigade, I would like to thank everyone for their support and being involved.''