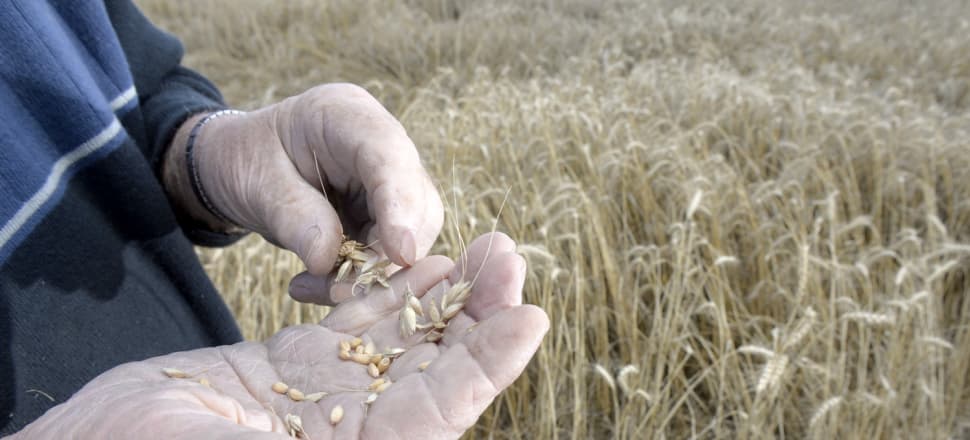 5370537724001
Victorian crop production is expect to more than halve this season, as thousands of hectares of wheat and canola are cut for hay.
The grim seasonal outlook was delivered in the Australian Bureau of Agricultural and Resource Economics and Sciences December crop report.
Winter crop production in Victoria is forecast to decrease by 51 per cent in 2018-19 to 3.7million tonnes, the lowest since 2015-16.
Planted area is estimated to have fallen by 12 per cent because significant area planted to wheat and canola for grains and oilseed production was cut for hay.
Wheat and canola were savaged by the poor season, with productivity plummeting by 51 and 63 per cent respectively to see 2million tonnes of wheat and 275000 tonnes of canola produced.
With much canola cut for hay, the figures were the lowest yield since 2008-09 while the area sown for canola fell by a third and 10 per cent less land was used for wheat.
The productivity of barley almost halved in 2018-19, yielding 1.1million tonnes, despite only a small four per cent fall in the amount of land used for the crop.
Victorian winter crop prospects deteriorated in September due to lower than average September rainfall and significant frost events.
Minimum temperatures were the lowest on record in most cropping regions while above-average temperatures and insufficient rainfall in October led to reduced yields in most cropping regions.
Summer crop planting has already begun in many regions and is expected to continue until February, but will be adversely affected by the current low levels of soil moisture, which are likely to constrain planting in the absence of further rainfall during the summer crop planting window.
Australia-wide the area planted to summer crops is forecast to fall by 18 per cent in 2018-19 to 1.1million hectares driven by forecast falls in area planted to rice and cotton.
Area planted to grain sorghum is forecast to increase by eight per cent in response to favourable prices.
Summer crop production is forecast to fall by 24 per cent to 3.1million tonnes.